IT security
Dean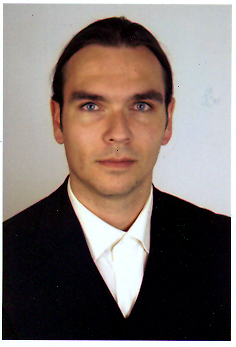 Scheme
Practical work on the computer as well as working on projects is in the major focus of the entire programme. By doing own programming works, theses, joint projects and presentations students become motivated to work independently as well as in teams. Numerous traineeships in the faculty's various computer pools and laboratories support the acquisition of the required practical skills and knowledge. Materials needed for lectures, tutorials and practical terms, seminar and practical term tasks, references and links are provided by the Mittweida University intranet.
Curricular design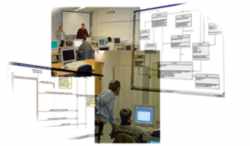 The entire Bachelor course is application and practice-oriented. The first two semesters comprise a solid introduction to computer science and further more basic knowledge in mathematics, engineering and business administration. Additionally, a foreign language and social competencies will be taught. The following three semesters are designed to give a deepening in applied computer science. The students can choose between different subjects that fit their interests and choice of career such as software technology, project management, business process modeling, operating systems, databases and networks. Additionally, students may choose from the modules problem oriented programming, administration as well as specialization. The sixth and final semester comprises a practice module of 12 weeks in a company followed by the Bachelor project, finishing the course of study.
This semester allows students to individually extend their specific knowledge in core fields of interest and to broaden their practice experience. The programme is finished with the successful completion of the Bachelor project with the Bachelor thesis and a colloquium. Successful graduates may continue with postgraduate studies. The Mittweida University of Applied Sciences offers a consecutive Master's course in Computer Science. This course is set up in 4 semesters to achieve the title of "Master of Science" (M.Sc.) which also entitles graduates to a later doctorate.
Objectives of study
The objectives and content of the Bachelor course Computer sciences are characterised by the current occupational profile of a computer scientist. With all the knowledge and skills acquired during their studies, graduates are able to
design
implement
test
document
establish
take care of and/or administrate
various IT-solutions and to competently advise users of those systems, in addition to the evaluating, selecting and selling of the systems. During their studies, graduates come to know modern methods and tools, plying them for their own programmes and projects which are partly created individually by themselves or in project groups.
Occupational fields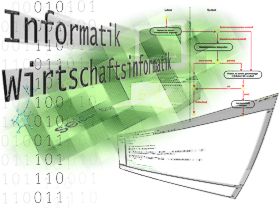 Information is one of the most essential elements in global economy. Computer scientists are in demand all over the world due to their expertise in gathering, processing and presenting of information. They can be occupied in diverse sectors of economy, administration and research, from Software Engineering over Network Administration to IT-Consulting and Sales. Accordingly versatile are the terms for computer professions in practice, such as
IT-professional or IT-consultant
Often computer scientists work cooperatively in project teams which are interdisciplinary manned.

Computer science is a particularly innovative science. Nowadays, its results cover almost all aspects of daily life. Communication, transportation, healthcare, banking and insurance, industry and agriculture, as well as household, entertainment, tourism and even sports are inconceivable without computer science. Wherever information occurs, has to be recorded, sorted and evaluated, computer science plays a key role. Therefore, manifold operational areas in diverse industries exist for computer scientists. At the same time, computer science offers many opportunities for connecting creativity in problem solving with the application of formal techniques and methods. The Mittweida University of Applied Sciences Bachelor course in Computer science provides the opportunity to achieve a first academic degree "Bachelor of Science" after three years of studying.
Faculty
Applied Computer Sciences and Biosciences
Course of studies
IT security
Degree
Bachelor
Academic degree
Bachelor of Science
Start
Winter semester
Regular study period
6 Semesters
Further qualification
Cybercrime/Cybersecurity (M.Sc.)
Blockchain & Distributed Ledger Technologies (DLT) (M.Sc.)

Category
computer science

Type of study
full-time studies

Description
is a field of study in the study program Applied Computer Science
Admission restriction
No
Tuition
No
Credits
180
Accredited
Yes / certificate
Application portal
International Office