Blockchain & Distributed Ledger Technologies (DLT), M. Sc.
Course Guidance/Dean of Study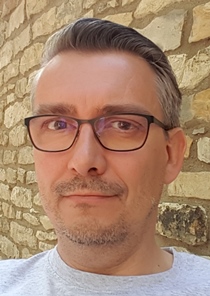 Admission requirements & Application
Information about admission, German language courses , costs of living as well as the application form are available at our web page: Application instructions for international applicants
Contact for international applicants
Application Service - Bewerberservice
Mrs. Simone Natzschka
Technikumplatz 17
09644 Mittweida
Germany
Phone: +49 3727 58-1269
Fax: +49 3727 58-21269
E-mail: application@hs-mittweida.de
Application deadline for the winter semester is May 15. We accept also later applications if there are free places and if, based on our experience, there is a chance for the applicant to to arrive on time for the studies.
Admission
Studying at the Blockchain and Distributed Ledger Technologies (DLT) at Mittweida University of Applied Sciences can start,
who can prove a first qualifying university degree in a relevant study program, or
who can demonstrate a degree recognized as equivalent.
Faculty
Applied Computer Sciences and Biosciences
Course of studies
Blockchain & Distributed Ledger Technologies (DLT)
Degree
Master
Academic degree
Master of Science
Start
Winter semester
Regular study period
4 Semesters
Category
computer science

Study fields
Blockchain Technical Applications
Blockchain Non-Technical Aspects

Type of study
full-time studies

Description
Bilingual
Admission restriction
No
Tuition
No
Credits
120
Accredited
No
Application portal
International Office

Course Objectives/ Curriculum
In addition to the common basic subjects for all (Mathematical Foundations and the four modules Blockchain 1-4), there are two qualification lines:
Blockchain Technical Applications and
Blockchain Non-Technical Aspects.
Every student has to take at least 30 credits per semester.
From the two qualification blocks Blockchain Technical Applications and Blockchain Non-Technical Aspects, students can choose elective courses (including cross-line) amounting to at least 15 credits per semester.
A compulsory internship in a company or in the Blockchain Competence Center Mittweida (BCCM) is scheduled for the third semester. This is followed by the Master's project in the 4th semester.
Course objective
Blockchain technology will be the encryption base for digital value streams and digital document management of the future.
Counterfeit-proof digital evidence paves the way from the Internet of digital copies in which we now work to the Internet of digital originals and assets. Blockchain technology forms for example, the accounting base for the Internet of Things and for the sharing economyIt enables digital identity management, digital currency handling, micropayment models, and secure digital documentation of transactions, decisions, and processesThus, it is expected to massively change the state, the financial economy and the real economy, but also society in unprecedented ways.
This forward-looking development requires in-depth training of students. In particular, graduates of Bachelor courses such as Applied Computer Science, Media Informatics and General and Digital Forensics should be given the opportunity to further qualify themselves in a targeted manner.
Depending on the requirements, students may specialize either in the technical field (Mathematics & Computer Science) or rather in the business-related field (Law & Risk Management).