Examination Board
Chair Person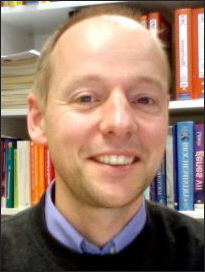 Office Hours Examination Board
Wintersemester 2019/20:
dienstags in Woche 2
von 12:00 Uhr bis 13:00 Uhr im Haus 6, Raum 6.01.41
Important Note for Document Submissions
All applications, letters or other documents send to the Examination Board must be submitted in due time and with original signatures to the Dean's Office (building 6,
1st floor) or to the Faculty Postbox No. 17 (building 1, ground floor). In this way, the submission date is recorded by receipt stamp.
Applications for Diploma, Bachelor or Master Theses
Applications for admission or renewal of theses projects are dealt with by the chairperson.
Applications for Practice or Research Modules
Applications for practice or research modules are dealt with by the responsible members of the examination board:
| | |
| --- | --- |
| MA | Prof. K. Schneider |
| MI, IF | Prof. Schubert |
| FO, CC, CY | Prof. Labudde |
| BT, MO | Prof. Wünschiers |
Applications for Approval of Module Examinations
Applicants must submit the following documents to the Dean's Office (building 6,
1st floor):
the filled and signed "Approval Application" with the signatures of the module coordinators,
the performance certificate and
the module description and relevant regulations for the module to be approved.
Regulations, Module Manuals, Applications and Forms
Study and examination regulations as well as module manuals can be found under the appropriate course of studies
Prüfungsordnungen der Fakultät
Anträge und Formulare können Sie unter dem
Link Service herunterladen.