Biotechnology / Bioinformatics
| | |
| --- | --- |
| Responsible | Department of Biotechnology |
| Field of studies | Biotechnology |
| Final exam | Bachelor of Science, B.Sc. |
| Duration | 6 semesters (full-time) |
| Optional further education | Master of Science, M.Sc. |
| Start of studies | winter semester |
| Entrance limitation | none |
| | |
Overview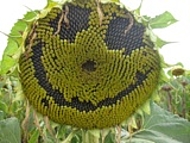 Nowadays, we all worry about our personal data spread on the web, but carelessly leave a coffee cup in a café. Modern methods of molecular diagnostics allow friend and foe not only to detect your biological sex out of salivary DNA, but also to build your individual disease profile and to predict behavior. Of course, DNA analysis starts in the laboratory, but needs to be continued at the computer. The field of bioinformatics deals with the computer-assisted analysis and visualization of such biological data, focusing on the integration of several data sources. This seems helpful for comprehensive describing of the mode of life of a bacterium, for example. Again, such data can be used to generate bio fuel, enrich special metals, remediate contaminated soil and to treat industrial effluent by the help of microorganisms. All these biological issues are components of environmental biotechnology. Mittweida in Saxony enables you to study all the three branches of modern biotechnology. The Bachelor of Sciences in Biotechnology lasts 6 semesters and after 4 more semesters you can get the Master of Science degree, ready to help making the future a bit more attractive. Mittweida? We are a small University of Applied Sciences, founded in 1867. Nearly 5000 students of different scientific disciplines appreciate and enjoy the compact campus and the striking distance to the training staff.


Occupational fields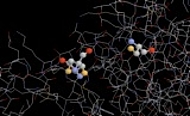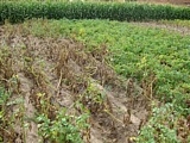 The biotechnology industry is still growing both worldwide and in Saxony. Thus, alumni trained in biotechnology will find themselves in a good position to find challenging and well rewarded jobs. Typical employments can be found in companies producing cell lines and starter cultures, in pharma industries (production of hormones, drugs, etc.), in chemical industries (production of detergents, solvents, biopolymers, etc.), food industries (alcoholic fermentation, production of enzymes, functional food, etc.), biosensor industries (e.g. sensor for blood sugar measurement) or other specialized service provider e.g. for paternity tests, prenatal diagnosis, colony counting or virus detection. Typical responsibilities are, e.g., the technology applications, product development, development of analytical screening assays or quality control. During your studies, emphasis will also be laid on environmental sciences. This will give our alumni knowledge in hand to work in the field of environmental protection such as decontamination of former waste deposits or industrial sludge treatment. Your ability to combine and apply biotechnological and computational knowledge will highly increase you attractiveness for such diverse enterprises working in molecular biology, software engineering, database development or research institutions.


Objectives of study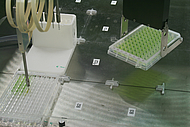 The study set-up for biotechnology listed below aims at preparing you to work at the interface between pure and applied sciences. You have the freedom to choose from a number of modules to give your studies a desired direction. You will delve into a certain subject during a 3-month practical work and the 3-month bachelor thesis work. Obligatory courses will teach you the basics necessary in order to deal with both biological data and biological material and to work in interdisciplinary teams. In addition, soft skills like communication, rhetoric or technical English will further qualify you for professional work. Thus, after completion of your studies you are prepared to work in both industries and academia or to take-up a degree program aiming at a Master of Science (M.Sc.) degree.
Curricular design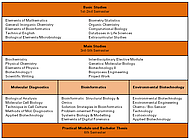 The bachelor program for Biotechnology starts each winter term and lasts 6 semesters, i.e. 3 years. After successful completion you will be awarded a Bachelor of Science degree (B.Sc.), which is qualifying for a profession.

During the first year you will attend lectures and practical courses teaching you the basics in mathematics, chemistry, physics, microbiology, biotechnology and bioinformatics. In addition, you can choose from qualifying courses in bioethics, communication or rhetoric.

During the second and third year, your knowledge will be extended by introductory lectures and practical courses in statistics, biochemistry, molecular biology, genetic engineering, biotechnology and bioprocess engineering. According to the chosen branch of study, the following lectures are offered:

- Environmental Biotechnology (environmental biotechnology, environmental engineering, chemo-/bio-sensor technology, ecotoxicology and applied biotechnology)
- Molecular Diagnostics (biological analysis, molecular cell biology, technique in cell culture, methods of molecular diagnostics and applied biotechnology)
- Bioinformatics (bioinformatic structural biology & omics, solution strategies in bioinformatics, problem-oriented programming, systems biology & modelling, elements of digital forensics)

There is also the possibility given to choose from several elective subjects which impart knowledge not being part of the chosen branch of study.

In the 5th semester you will further deepen your acquired knowledge and apply your skills during a 3-month term of practical work. The studies will get finished in the 6th semester by a 3-month term of bachelor work. Both, the practical and the bachelor work are usually performed at either a regional, national, or international company or research institute. By successful completion of a course (module) you are collecting European Credit Transfer System points (ECTS) and grades. The final grade of the bachelor examination is composed of these individual grades and the grade of your bachelor project. The latter consists of the written thesis and a defense. The bachelor degree qualifies you to embark on a master's degree program, which ends with the Master of Science degree, after usually another two years.


Scheme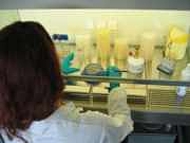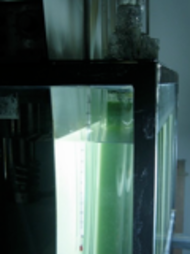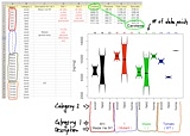 The biotechnology industry offers a broad range of technologies, products, and services in diverse fields of economic sectors. Driven by continuous development of new methods and new requirements, the industry is changing quickly. Not only the teaching of specialty knowledge but the teaching of competencies to stay up-to-date in the ocean of ever increasing knowledge is the primarily goal of education at the University of Applied Sciences Mittweida.

Anyway, profound knowledge of biological and technical basics is prerequisite. You will be able to acquaint with new tasks quickly and formulate creative solutions independently. Furthermore, the aim is to lay the foundation of understanding new biotechnological developments and to use them across sectors. During your studies, emphases will be laid on environmental biotechnology, molecular diagnostics or bioinformatics.

The bachelor program in Biotechnology aims at highlighting the connections between the basic disciplines of biotechnology and further fields of knowledge. This interdisciplinary and complex approach sets high demands to our students, as well. Strong motivation and interests in life sciences in general (biotechnology, microbiology, chemistry, biochemistry), and in computer sciences and mathematics in particular, are required. In addition to that, students should have a natural interest in practical issues.

Practical competencies are trained in our well-equipped modern laboratories. Part of the instrumentation are autoclaves, safety cabinets, incubators, centrifuges, bioreactors, fluorescence and contrasting phase microscopes, a confocal laser scan microscope, a pipetting robot, thermo cycler for DNA-amplification (PCR) and DNA-quantification (qPCR), gel electrophoresis, spectral and fluorescence photometer, a gas chromatograph (GC) and a high-performance liquid chromatograph (HPLC).

Modern computer pools with standard and specialty software as well as different database systems allow for a high-standard bioinformatics education. Knowledge from our colleagues from other disciplines like material sciences, laser engineering, medical engineering, analytics and sensor technique round up the portfolio students can learn from. This interdisciplinary setup allows dealing with innovative topics such as bionanotechnology, biosensorics and biomaterial research.