---
Biotechnologie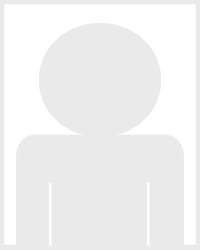 Lehrgebiete
• Biologie
• Wasseraufbereitung und Abwasserbehandlung
• Ökotoxikologie
• Umweltmanagement
• Umwelttechnik/Umweltverfahrenstechnik
• Biotechnologie
• Biotechnologiepraktika
Forschung
Entwicklung und Optimierung von Verfahren zur Reinigung von Industrie- und Bergbauwässern
Schwerpunkte: mikrobielle Schwermetallentfernung und mikrobieller Abbau von chlorierten Verbindungen (z.B. PCP)
Publikationen
Radehaus, P. M. and S. K. Schmidt. 1992. Characterization of a novel Pseudomonas sp. that mineralizes high concentrations of pentachlorophenol. Applied and Environmental Microbiology 58:2879-2885.

Schmidt, S. K., R. Smith, D. Sheker, T. Hess, J. Silverstein and P. Radehaus. 1992. Interactions of bacteria and microflagellates in sequencing batch reactors exhibiting enhanced mineralization of toxic organic chemicals. Microbial Ecology 23:127-142. Buchanan, L. R., K. S. Whiting, R. W. Chappell, J. J. Eisenbeis and P. M. Radehaus. 1992. Biotreatment, soil washing and soil leaching studies for creosote-contaminated soils at a wood treating site, p. 317-327. In G. F. Bennett (ed.), Proceedings of HMC/Superfund '92, December 1-3, 1992 in Washington, D.C. Hazardous Materials Control Resources Institute.

Farmer, G. H., D. M. Updegraff, P. M. Radehaus, and E. R. Bates. 1995. Metal removal and sulfate reduction in low-sulfate mine drainage. In: R.E. Hinchee, J. L. Means and D.R. Burris (eds.), Bioremediation of inorganics, pp. 17-24. Batelle Press, Columbus, Ohio. ISBN 1-57477-011-X. Schmidt, S. K., G. M. Colores, T. F. Hess, and P. M. Radehaus. 1995. A simple method for quantifying acitivity and survival of microorganisms involved in bioremediation processes. Applied Biochemistry Biotechnology 54:259-270.

Colores, G. M., Radehaus, P. M. and S. K. Schmidt. 1995. Use of a pentachlorophenol degrading bacterium to bioremediate highly contaminated soil. Applied Biochemistry Biotechnology 54:271-275. Neumann, H., F. Glombitza and P. Radehaus. 1997. Analysis of the sorption ability of heavy metals by sulfate-reducing bacteria through measurement of the electrophoretic mobility. Proceedings, Ecole Nationale Supérieure de Chimie, Universität Rennes, Frankreich, 28. März 1997

Radehaus, P. M. 1997. Microbiologically mediated reactions in aquatic systems. In: D. Macalady (ed.), Perspectives in Environmental Chemistry. Chapter 9, pp 210-230. Chemistry Series, Oxford University Press. ISBN 0195102088 (Hardcover), 0195102096 (Softcover).

Radehaus, P. und S. Ganser. 1998. Vorteile biologischer Verfahren zur Sanierung kontaminierter Böden und Grundwässer. Zusammenfassung eines Vortrages gehalten von Prof. Dr. Peter Werner von der TU Dresden. 8. Sommerkurs Bonn-Jülich September1997. In: Die neue Biotechnologie – Chancen für Deutschland.. Seiten 88-96. Bouvier Verlag Bonn.
Sonstige Aktivitäten
Programmgestaltung und Moderation eines Biotechnologie- Workshops auf dem "Ersten Chemnitzer Technologieforum" als gemeinsame Veranstaltung der Industrie- und Handels- kammer Südwestsachsen und der TU Chemnitz-Zwickau am 7. Nov. 1995

Leitung der Sitzung "Altlasten- und Bodensanierung", Tagung "Energie und Umwelt '97", Technische Universität Chemnitz- Zwickau, 19. u. 20. März 1997
Seit 1997 Mitarbeit im Regionalen Netzwerk Umweltbiotechno- logie des Regionalforums Leipzig-Westsachsen

Im Juli 1999 Gutachter für Drittmittelanträge bei der Europä- ischen Kommission in Brüssel (Key Action "Sustainable Management and Quality of Water")
Wissenschaftlicher Weg
1986 - Abschluss als Diplom-Biologe an der Westfälischen Wilhelms-Universität in Münster

1989-1992 - Visiting Scholar und Research Assistant an der University of Colorado in Boulder, USA, Department of Environmental, Population and Organismic Biology, Forschungsgruppe von Prof. Dr. Steve K. Schmidt
1993 - Promotionsabschluss an der Westfälischen Wilhelms-Universität in Münster
Betreuer der Dissertation: Prof. Dr. H.-J. Rehm

1993-1994 - Assistant Professor im Department of Chemistry and Geochemistry und der Division of Environmental Science & Engineering der Colorado School of Mines in Denver- Golden/USA
1995-1997 - Gastprofessorin für Technische Mikrobiologie an der Technischen Universität Chemnitz-Zwickau, Fakultät für Maschinenbau und Verfahrenstechnik

1997-1999 - Lehr- und Dienstbeauftragte an der Technischen Universität Chemnitz und an der Hochschule für Technik und Wirtschaft Dresden (FH)
sowie freiberufliche Gutachter- und Beratertätigkeit auf dem Gebiet der Umweltbiotechnologie
seit 1999 - Professorin für Umwelttechnik/Wasser- und Abwassertechnik an der Hochschule Mittweida (FH)
Fachgruppe Biotechnologie und Chemie